Disclaimer: Soccer Whizz is a participant in the Amazon Services LLC Associates Program, an affiliate advertising program designed to provide a means for sites to earn advertising fees by advertising and linking to Amazon.co.uk (source: Section 5). As an Amazon Associate I earn from qualifying purchases.
Regardless of whether you play football professionally or at a Sunday League level, you need to travel to different sporting venues in order to be able to attend scheduled training sessions or competitive games.
And you'd probably be called crazy or have the mickey taken out of you if you decided to turn up at a venue in your full sports kit, boots included!
This is why I decided to write a comprehensive article detailing the best football kit bags that active players can buy.
For those of you who are looking to make a quick purchase and save much needed time, I've outlined my top recommendations for you in the table below:
The Nike Brasilia Training Bag comes top of the pile for me, as it ticks pretty much all of the boxes with regard to space, quality of material composition, ease of cleaning and pocket variety, without the drawbacks of some of the other options like faulty zippers after extended use.
Now at this juncture, I'll detail the features and benefits of the best football kit bags that I managed to find
So, let's begin.
1. Nike Brasilia Training Bag
In most cases you can't go wrong with the Nike brand.
They've crafted a sturdy training bag here that's comprised of water-resistant polyester and a breathable shoe compartment where you can easily fit your favourite boots and trainers.
The double handle design and detachable shoulder strap offers the user a lot of versatility when it comes to shoulder and arm support, as you can transport your kit comfortably either way.
You can tell that Nike have paid a lot of attention to the finer details of their Brasilia Training bag too, as the bag features both side mesh and inside pockets that serve to conveniently store small items.
The previous model of this bag – which is the Nike Men Brasilia 6 Duffel Bag – also looks to be worth the pretty penny as it comes with a spacious main compartment for general clothes storage, along with a separate ventilated area that can be used for keeping dry and wet shoes.
Another variation of the Brasilia bag is the Nike Women's Gym Club Bag that has some interesting habanero red and ember glow/washed coral colourways.
2. uhlsport Basic Line Travel and Team Bag
This Line Travel and Team football kit bag has a massive volumetric capacity of 110 litres, which tells you pretty much all you need to know about how large it is!
The main compartment is rectangular in shape and comes equipped with a u-shaped zipper that is used to open and close as the bag as the user sees fit.
It comes with a single side pocket that is quite spacious, which is useful when you need to keep certain items separate from the main storage space.
In addition to that, it has the standard double-sided carrier handle which makes it easy for the user to lift the bag and transport it by the hand.
And perhaps the most interesting feature of this bag is the rolling wheels that are situated at the bottom of the bag. These present the user with another way of moving it, as the rollers can glide smoothly along the ground.
3. Puma Unisex Challenger Duffel Bag
Puma set themselves the challenge of trying to fit as many pockets and compartments into the design as was physically possible, and they believe that they achieved that target with the design of this bag.
The main compartment of the Puma Unisex Challenger Duffel Bag has a spacious 35 litre volumetric capacity that can store all sorts of football-related gear.
More so, they've managed to fit in a good zip compartment on the side that features a shoe inlay and additional pocket space – one with a zip and with the other as a mesh pouch.
On this bag, the webbing carry handles are able to connect to each other via a well-constructed press button closure, although users also have the option of transporting the bag over the shoulder due to the availability of a cushioned shoulder pad.
Furthermore, there's a D-shaped ring situated at the front of the bag – right above the large PUMA wordmark print – that can be used to clip attachments.
Puma have also given prospective buyers quite the conundrum as the colour choices for this bag are exquisite to say the least.
There are 5 different options when it comes to colourways:
Standard Puma black
Peacoat
Medium grey heather
Foxglove
Apricot blush
If you're after a good alternative in a slightly cheaper price range, then you don't need to look any further than the Puma Unisex Pro Training II Bag.
4. adidas Tiro Duffle Bag
This product roundup certainly wouldn't feel complete without Adidas making an appearance.
Their Tiro Small style bag is made entirely of polyester and has an intriguing design.
It has a thermoplastic elastomer (TPE) coated bottom that can be likened to a shoe with a very thick heel.
The carrying handles are well padded which should make for comfortable transportation, and it also featured a zippered mesh compartment that allows for storage of other valuables in case you wished to keep certain items separated.
Additionally, you can purchase this football kit bag in different colours and sizes:
Interestingly enough, this bag has another "sport" variation called the adidas Men's Tiro Team Bag that features even more fascinating colourways like scarlet/power red and blue/collegiate navy.
This one is slightly different in its design, as it comes with a large inner compartment that features a double zipper, and a small mesh bag on the outside and an integrated shoe compartment that is ideal for storing footwear due to the good level of ventilation.
I've also been impressed with another bag in the Adidas range, which is called the Adidas Linear Core, Unisex Adults Top-Handle Bag.
5. NEWHEY Sports Gym Duffel Bag
Despite being a largely unknown brand, this bag ticks a lot of good boxes.
It has been built to accommodate a person's footwear, and it is designed with 2 air vents that are meant to disperse any bad smells that may linger particularly when the shoe compartment is closed.
The 40-litre volumetric capacity means you've got even more options when it comes to travel, as it can be used as an overnight or travel bag as it meets airport specifications.
What's even more impressive is the flexibility that this bag has to offer.
The shoulder strap is not only adjustable, as it can also be detached completely and re-attached as a user sees fit.
In addition to this, it comes with 13 pockets of different sizes, including 5 mesh pockets and 2 rear pockets for water bottles and smaller items like bus cards and keys.
6. Under Armour Undeniable 4.0 Medium Duffel Bag
And last but not the least, we have Under Armour's own football kit bag.
With their "Storm technology", the bag has a water-resistant coating that means a person doesn't have to worry about transporting the bag in the rain.
It's also built to be robust, as the abrasion-resistant floor and side panels protect the bag from the damage usually associated from bumps, knocks and scrapes to the structure.
Furthermore, the bag contains large ventilated inner pockets that are great for storing dirty football kits, and there are also 2 big zippers at the front of the bag that make it even more spacious.
With a volume capacity of 58 litres, this bag is big enough for most people's football-related needs, and the padded, Heat Gear shoulder strap makes moving it from place to place a breeze.
Benefits of football kit bags
The most obvious advantage of having a kit bag is that they come with a dual-strap design which enables you to conveniently carry all your football related gear with you when you're on the go.
This includes, but is not limited to the usual items like:
But apart from this, football kit bags offer have other distinct plus-points.
Spacious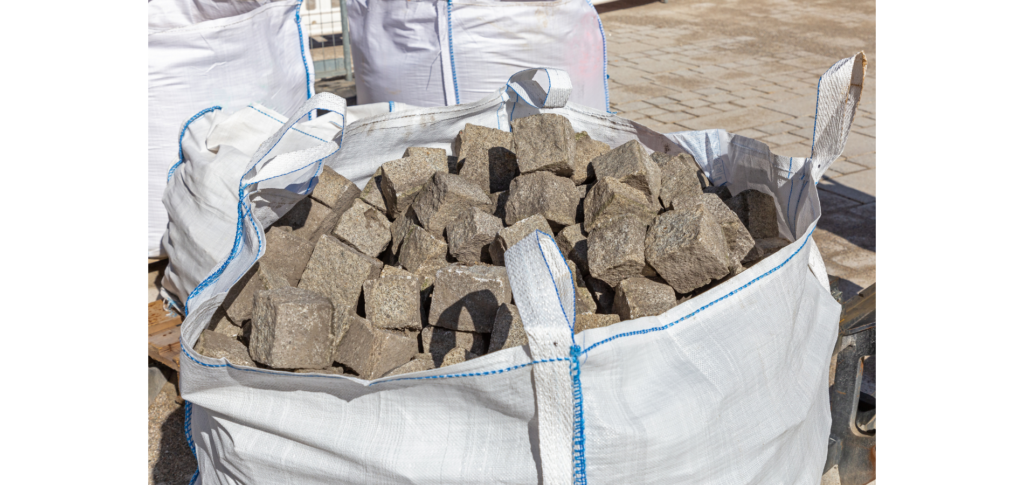 The cylindrical and unstructured shape of kit bags allows travellers to fit so much football gear in an organized manner into them.
You won't find yourself having to squish things into a single compartment with other bags like backpacks, as these are built to have plenty of room.
What's more is that packing is made easier due to the availability of multiple zip compartments on these bags, so you can stash items not only in the centre of the bag but also on the sides.
Easy to clean
Football kit bags are often very durable due to being constructed and stitched together with very robust materials.
You can have peace of mind knowing that even if the bag is rained on or dragged along dusty ground, the water and odour resistant materials within it allow for a simple clean with a cold, damp cloth will do the job of restoring the bag to a mint-like condition.
Factors to consider before buying a football kit bag
Before you go ahead and open the chequebook for a duffle bag, you will want to be aware of a couple of things.
Size
Perhaps the biggest aspect of buying a football kit bag is how much room the product will afford you.
So, you will want to do your due diligence by looking for product dimensions (length, width and height) along with the stated volume capacity which is usually indicated in litres.
The last thing you want to experience as a customer is having to return the bag due to it being too small for your own football-related requirements.
Large brands like Nike and Adidas do sometimes distinguish sizes by the usual "small, medium and large" nomenclature but this is not consistent across the entire market for football kit bags, especially with most purchases being made online these days.
Pocket compartments
Another important thing you need to take into account is the fact that you will be travelling to the venue with a range of other items.
This comprises of things like your mobile phone, the accompanying charger and, if you're strict on staying hydrated, a water bottle to quench your thirst both during and after the game.
So, you will want to look for a bag that can effectively accommodate all these different items and give you a decent level of organization.
Some people also prefer to keep their football boots or astro trainers separate from their clothing, which is why purchasing a bag with a number of different pocket compartments can be extra handy.
Is there a difference between kit bags and duffle bags?
The United Kingdom and the United States both define duffle bags differently from one another.
The former refers to them as a tube-shaped cloth bag with a circular bottom and a drawstring situated at the top that is used to close and carry it.
On the other hand, Americans know duffle bags as cylindrical canvas bags held over a person's shoulder that are primarily used for carrying clothes when travelling.
So, if we were to take both of the above definitions and accompanying pictures at face value, we would be talking about two different product types!
But I have noticed plenty of manufacturer's use these terms interchangeably on their product listings, and as a result there appears to be plenty of overlap between the two.
So, for the purpose of simplicity, this product roundup will treat kit bags and duffle bags as generic gym bags that are one and the same.
Final recommendation
Phew!
That's definitely a lot of information to digest.
Although very difficult to call a winner, I have to opt for the Nike Brasilia Training Bag, as it just edges out the Puma bag due to the fact that the former is composed of a finer material that makes it score extra points for durability.
In fact, I have been using the previous version of this bag – the Brasilia 6 – for many years and I can attest to the quality of its construction without a shadow of a doubt.
If you've enjoyed this read, I'd greatly appreciate a share or your feedback in the comments section down below.
If you enjoy the content that I create and would like to buy me a coffee, then I'd really appreciate it!
Any money that I earn through this donation will be re-invested into more content for this website.
Additionally, by sending in a donation you'll also receive a copy of my recently released 190+ page eBook on Soccer Ball Care, as well as be subscribed to our mailing list where you'll be regularly informed on the latest developments concerning the Soccer Whizz blog.